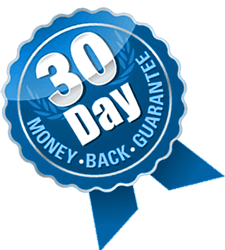 We have a no-questions-asked 30 day money back policy.
If you are dissatisfied with our products or service in any way, let us know within 30 days of your initial purchase and we will refund your purchase price in full.
Just send us an email with your login ID and request a refund. We would appreciate it if you let us know why you are dissatisfied so we can improve our products or service, but it is not a requirement.
Depending on your payment method, it may take a few days to process your refund request but we will keep you informed of the progress.